Elon Musk, Tesla's CEO, tweeted that "Tesla has stopped accepting Bitcoin for vehicle purchases, citing environmental concerns." Bitcoin's price fell by about 5% in the first minute after Musk's announcement.
Elon Musk also stated that Tesla will no longer sell any of the $1.5 billion Bitcoin stashes that was discovered in February of this year. Tesla will resume accepting Bitcoin once the process of mining Bitcoin transactions consumes a significant amount of energy. Tesla is also looking into other cryptocurrencies that use 1% of Bitcoin per transaction.
According to Musk, "cryptocurrency is a good idea on many levels, and we believe it has a promising future, but it cannot come at the expense of the environment.
" Some corporate buyers and mainstream investors, such as Tesla, Square, Metromile, and Naxon, have flocked to Bitcoin, viewing the currency as a potential inflation hedge while central banks print money to relieve coronavirus economies. However, some investors, such as SOFTBANK founder Masayoshi Son, are still sceptical of the cryptocurrency craze.
At a recent earnings conference, Masayoshi Son stated, "Honestly speaking, I don't know what the true value is or if it is in a bubble if there is a lot of discussion over whether it is a good thing or a bad thing.
READ ALSO: Ethereum Creator Vitalik Buterin Donates Coin Worth $1 Billio To Help India Fight Covid-19
" While Tesla announced on Wednesday that it would no longer accept Bitcoin for vehicle purchases, Elon Musk clarified that Tesla intends to keep its Bitcoin rather than sell it and that it will consider other cryptos with lower transaction costs.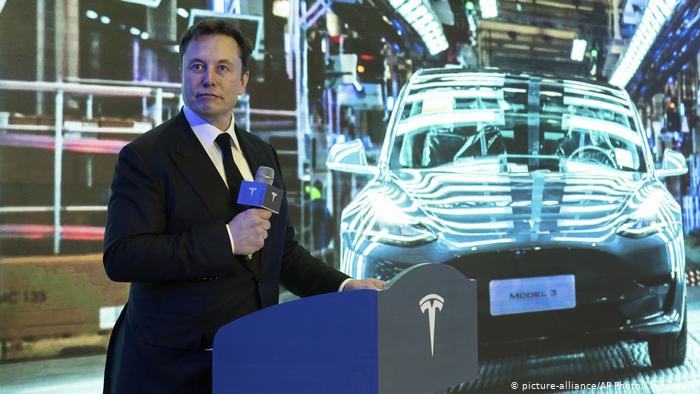 Elon Musk has been Twitting about Bitcoin and Dogecoin for years, joking about them with his millions of Twitter followers. This past weekend, the Tesla CEO made his hosting debut on "Saturday Night Life," dedicating part of his opening monologue and one sketch to promoting dogecoin.
According to an April article published by The Verge, Bitcoin has a yearly carbon footprint on par with Hong Kong, and for context, Hong Kong had a population of slightly more than 7.5 million people as of 2019. Because most Bitcoin is mined in China, which relies heavily on coal and other non-sustainable energy sources, China has the largest Bitcoin footprint.
Mining Bitcoin currently consumes 100 Terawatt Hours per year, which equates to 0.55 percent of global electricity production, according to Cambridge University researchers.
Cryptocurrency consumes more energy per year than countries with the highest consumption rates, such as the Netherlands, Malaysia, Sweden, and Argentina. Furthermore, in a recent interview, Bill Gate succinctly stated, "Bitcoin uses more electricity per transaction than any other method known to mankind."
Elon Musk, on the other hand, is not ready to put everything into cryptocurrency. He stated that Tesla will consider other cryptocurrencies with 1% or 1% transactions.
According to TRG Datacenters, Dogecoin is one of the cryptocurrencies that uses less than 1% because it uses 0.12 of a KWh per transaction, whereas Bitcoin uses 707KWh per transaction.
It's safe to say that whatever cryptos Elon Musk ends up accepting at Tesla, their value will benefit from the news.
Following Musk's announcement on Thursday, Mark Cuban, owner of the Dallas Mavericks, stated that the team will continue to accept Bitcoin and other cryptocurrencies because "it will help the environment by replacing Gold as a store of value."
Originally posted 2021-05-19 18:49:13.